PRIME PLUS MEDICAL  bridge the gap between ERs and private practices. Open 24 hours for all your medical needs. We believe in providing the best care and experience for every patient we treat
Meet our Medical Doctor
Our experienced doctors offers a board range of integrated health service to provide the best experience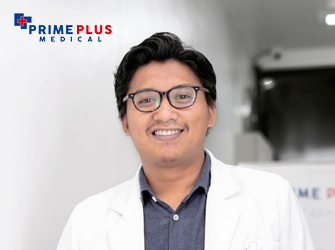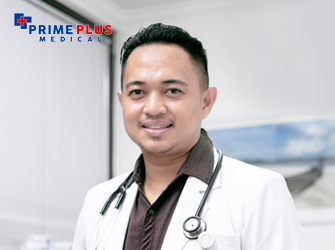 Guest Testimonials from around the globe
Very good service. Fast and doctor explain details
Nourul Depp
November 30, 2021
Agustina Shanty
April 26, 2021
ari wahyuni
April 17, 2021
(Translated by Google) Very good clinic. The site has a convenient readdressing to Watsapp. The staff speaks good English. And very reasonable prices. (Original) Очень хорошая клиника. На сайте удобная переадресация в Ватсапп. Персонал говорит на хорошем английском. И очень адекватные цены.
Andrey Unguryanov
April 16, 2021
Amazing service, humble and professional staff, really nice medical team in Bali.
Yuli Rithayanti
April 16, 2021
Extremely Satisfied. Highly recommend.
Tony Goeds
December 19, 2020
Excellent service, my husband needed stiches from a bike accident, doctor cleaned the wound and sutured very good. We were very pleased by the result, excellent work. Thank you!
Andreea Lada
November 8, 2020
Been in here. Good place.
Made Maharani Cahyani
August 6, 2020
I've been there so many times, the doctors and nurses are literally perfect and performed excellent skills! Totally saved my life 🙏
Lanang Triana
June 28, 2020
Rhia Purnama
June 28, 2020
Fauziyya Cahya
November 23, 2019
Saved my life
Andres Rodriguez
November 11, 2019
lanang triana
August 13, 2019
Hari aji sasmito
August 13, 2019
Thank you doctor ... the staff and service are very good especially with accurate results .. I have tried checking sypilis here I am very satisfied with the explanation given and makes me feel safer and better myself. Hopefully more people will enjoy the best service from you. ❤️
Edward Thompson
July 27, 2019
Iam BilboBaggins
July 3, 2019
(Translated by Google) Very good service, very friendly and pleasant staff, who even takes news after the service performed (Original) Tres bon service , personnel tres sympathique et agréable , qui prend meme des nouvelles apres le service effectué
Antoine Galliano
June 14, 2019
I Komang Denie Udisumertha
June 9, 2019
Excellent medical centre. Young, friendly and professional doctors and nurses. Highly recommend.
Paul Freeman
June 1, 2019
International Insurance Partner Companies