PRIME PLUS MEDICAL  bridge the gap between ERs and private practices. Open 24 hours for all your medical needs. We believe in providing the best care and experience for every patient we treat
Meet our Medical Doctor
Our experienced doctors offers a board range of integrated health service to provide the best experience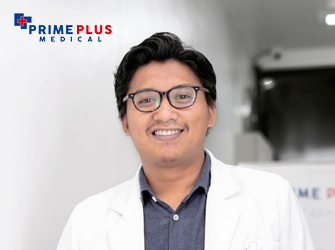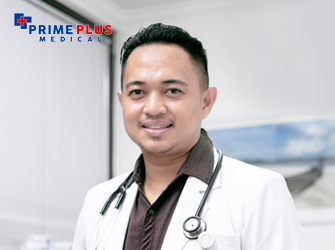 Guest Testimonials from around the globe
(Translated by Google) Very good service! Transparent prices & top treatment! I can recommend it with a clear conscience! In the best case scenario, you have health insurance for abroad that even covers the costs 🙂 (Original) Sehr guter Service! Transparente Preise & Top Behandlung! Kann ich guten gewissens empfehlen! Im besten Fall habt ihr eine Krankenversicherung fürs Ausland die die kosten sogar übernimmt 🙂
C B
November 20, 2023
Great service. Went there for wound healing after my motorbike accident
Cynthia Mayer
November 5, 2023
Amazing service. Very friendly and caring doctors and nurses. Prime Plus Medical came to my villa late at night and made me feel cared for and put my mind at ease. I got an IV drip for my flu symptoms and I already started to feel better before the drip finished.
Eliza Blake
August 29, 2023
I visited the clinic for lower back muscle injury. Making appointment was smooth, arranged by friendly staff and was seen and treated by a very competent attending GP. I can surely recommend this clinic for medical assistance.
Jan Jol
August 8, 2023
Best service. They were really fast to get to my villa, less than 10 minutes. The doctors were really polite and helpful.
Benedetta Coró
August 1, 2023
Dewa Rama cahyadi
July 26, 2023
Pande Wijanaka
July 26, 2023
(Translated by Google) Excellent service (Original) Service Excelent
komang teresna kumara
July 26, 2023
Rendyhadiputra Tjitrawidjaja
July 26, 2023
Bagus Kertanegara
July 26, 2023
Ni Luh Made Saryani
July 25, 2023
I was in the middle of my vacation with family and had the worst food poisoning in my life. I wasn't able to eat or even drink water. So I insisted my husband to take me to the nearest clinic. Prime Plus Medical came up in Google, so we rushed there. All the staff were very friendly and attentive, they took me right in. The doctor gave me an IV right away, and I felt so much better right after. Before leaving Dr. also prescribed me with some meds and I felt so so much better the next day. Thank you so much to the doctor and all staff in Prime Plus Medical. I could've gotten way worst if I didn't rushed myself here. Thank you 🙏🏼
Asa White
July 18, 2023
(Translated by Google) My friend and I were really not well. A doctor and two nurses came and were super nice. They told us the cost of their trip before coming, examined us and gave us the price of the medications before giving them to us! (Original) Mon amie et moi étions vraiment pas bien. Une médecin et deux infirmières sont venues et ont été super gentilles. Elles nous ont fait part du prix de leur déplacement avant de venir, nous ont examiné et nous ont donné le prix des médicaments avant de nous les donner!
Félicie Caroni
July 13, 2023
Had an allergic reaction and came in with a swollen throat and mouth, was given medicine and now all better! Thank you
Alice Thirsk
July 12, 2023
Good Service! The doctor, especially doctor wira could explained clearly about my condition! The nurses also competent while doing my blood work, didnt feel any pain! Very good Medical Service!
Swantari Rahayu
June 5, 2023
Amazing staff, from doctor to nurses. Came in with the worst case of food poisoning in my life and they were able to see me right away and made me feel so so so much better. I can't thank them enough. It is a bit pricey, but that's why you should buy traveler's insurance!
Minie Hsu
March 14, 2023
International Insurance Partner Companies