PRIME PLUS MEDICAL  bridge the gap between ERs and private practices. Open 24 hours for all your medical needs. We believe in providing the best care and experience for every patient we treat
Meet our Medical Doctor
Our experienced doctors offers a board range of integrated health service to provide the best experience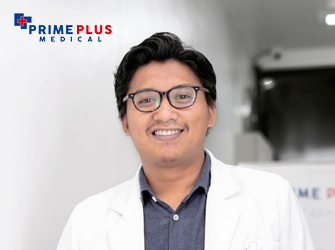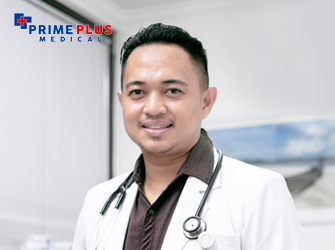 Guest Testimonials from around the globe
Amazing staff, from doctor to nurses. Came in with the worst case of food poisoning in my life and they were able to see me right away and made me feel so so so much better. I can't thank them enough. It is a bit pricey, but that's why you should buy traveler's insurance!
Minie Hsu
March 14, 2023
Very professional 🥳♥️
Orange
July 13, 2022
Nyoman sriwirayuni
June 3, 2022
Very good. They were really interested in my problem and took care of me. Even the next day I got email with contact details in case I needed them, and asking how I'm feeling after treatment. Some reviews write about high cost of medicines. Ofcourse it costs you more . But be honest: do you know what to get in pharmacy?And how otherwise can they earn there money? And everyone has an insurance (hopefully). So I'm very satisfied with this clinic and recommend it in case you need help.
Rob
May 26, 2022
Good respons . Good doctor .
Ayudia Mahendra
April 1, 2022
Very good service. Fast and doctor explain details
Nourul Depp
November 30, 2021
Agustina Shanty
April 26, 2021
ari wahyuni
April 17, 2021
(Translated by Google) Very good clinic. The site has a convenient redirection to WhatsApp. The staff speaks good English. And very reasonable prices. (Original) Очень хорошая клиника. На сайте удобная переадресация в Ватсапп. Персонал говорит на хорошем английском. И очень адекватные цены.
Andrey Unguryanov
April 16, 2021
Amazing service, humble and professional staff, really nice medical team in Bali.
Yuli Rithayanti
April 16, 2021
Extremely Satisfied. Highly recommend.
Tony Goeds
December 19, 2020
Excellent service, my husband needed stiches from a bike accident, doctor cleaned the wound and sutured very good. We were very pleased by the result, excellent work. Thank you!
Andreea Lada
November 8, 2020
Been in here. Good place.
Made Maharani Cahyani
August 6, 2020
I've been there so many times, the doctors and nurses are literally perfect and performed excellent skills! Totally saved my life 🙏
Lanang Triana
June 28, 2020
Rhia Purnama
June 28, 2020
Fauziyya Cahya
November 23, 2019
Saved my life
Andres Rodriguez
November 11, 2019
lanang triana
August 13, 2019
Hari aji sasmito
August 13, 2019
International Insurance Partner Companies