PRIME PLUS MEDICAL  bridge the gap between ERs and private practices. Open 24 hours for all your medical needs. We believe in providing the best care and experience for every patient we treat
Meet our Medical Doctor
Our experienced doctors offers a board range of integrated health service to provide the best experience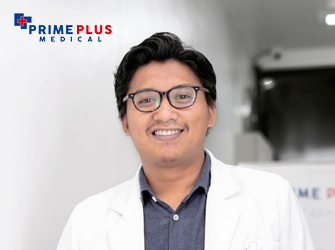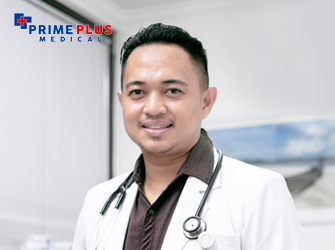 Guest Testimonials from around the globe
I've been there so many times, the doctors and nurses are literally perfect and performed excellent skills! Totally saved my life 🙏
Lanang Triana
June 28, 2020
Rhia Purnama
June 28, 2020
Fauziyya Cahya
November 23, 2019
Saved my life
Andres Rodriguez
November 11, 2019
lanang triana
August 13, 2019
Hari sasmito
August 13, 2019
Thank you doctor ... the staff and service are very good especially with accurate results .. I have tried checking sypilis here I am very satisfied with the explanation given and makes me feel safer and better myself. Hopefully more people will enjoy the best service from you. ❤️
Edward Thompson
July 27, 2019
(Translated by Google) Very good service, very friendly and pleasant staff, who even takes news after the service performed(Original) Tres bon service , personnel tres sympathique et agréable , qui prend meme des nouvelles apres le service effectué
Antoine Galliano
June 14, 2019
I Komang Denie Udisumertha
June 9, 2019
Excellent medical centre. Young, friendly and professional doctors and nurses. Highly recommend.
Paul Freeman
June 1, 2019
Just come back from there after reading the good reviews! Explained I just needed to check a wound to see if it was infected and that can I only pay for the consultation. They checked it for me and still dressed the wound! Great staff and probably the nicest medical centre I have been to in Asia and I have been to a few unfortunately! 5 stars from me
jack goodwin
April 7, 2019
(Translated by Google) Appealed urgently with a lacerated wound on the leg. Carefully sewed up, made the necessary vaccination. Completely satisfied with the service.(Original) Обратились экстренно с рваной раной на ноге. Аккуратно зашили, сделали необходимую прививку. Полностью довольны обслуживанием.
Viktoriia
December 15, 2018
Very good clinic in Bali! I had IV vitamins treatment and I very satisfied with service and results. I really advise to visit them!
Mariia Shtefan
November 4, 2018
came back from gili whit some ear issue got into bali and was recommended by a friend to go see them doctor was really nice near perfect english better then my english anyway the price was much cheaper again what i paid on the island i aint a fan of doctor but dr buana is amazing and professional!
philippe st-cyr
October 26, 2018
good service and very profesional untuk klinik Prime Plus Medical, dari dokter dan perawat profesional dalam pelayanan yang memuaskan, ramah, tempatnya juga bersih, pokok nya recommeded, klinik kualitas terbaik .(Translated by Google) good service and very professional for Prime Plus Medical clinic, from professional doctors and nurses in a satisfactory service, friendly, the place is also clean, its principal recommeded, best quality clinic.
ade kasidhi
October 7, 2018
Good service and profesional , very recommended.
ngurah teping
October 7, 2018
Good service and very professional
veronica cahyani
October 7, 2018
Nice and professional medical team! Very responsive to emails as well.
Aida Ploco
September 15, 2018
International Insurance Partner Companies